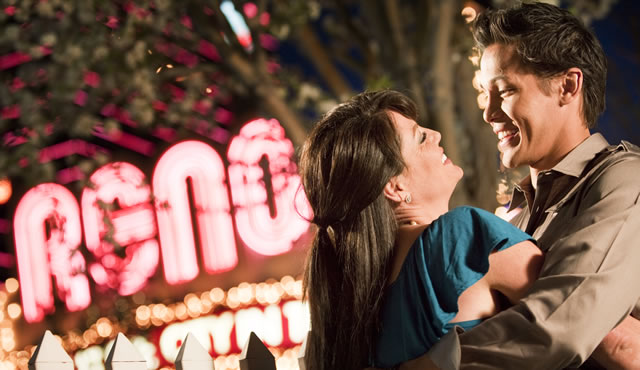 Helping to connect people with the homes they love in Reno, Nevada is our life's work, and our passion. We love living, working, and playing in Reno, and we're sure you will, too! Read on for just a few reasons why we love Reno, and be sure to check back regularly for our blog series on 12 Things We Love About Reno!
Old School Cool
From beautiful red brick architecture, to a storied past of frontier adventure, Reno is a city with a rich and fascinating past. We love walking around downtown and checking out the old signs and the classic architecture, all set against the big Nevada sky.
Natural Beauty
There's something special about living in a place where you can see neon lights and impressive mountain ranges, all in a single glance. We love the vibrant Riverwalk district for its shops, restaurants and culture, but also for the stunning tranquility Reno's Truckee River brings to our big little city.
Local Love
Even if you count the entire greater metropolitan area, Reno still clocks in at fewer than 500,000 souls. We love Reno's small town feel, especially because we have so many talented local entrepreneurs here. We love supporting local restaurants, bands, artists, and business owners, and we like that there's something for everyone here in town.
We're excited to share our love for Reno, and we invite you to learn more about our favorite little city. Explore our blog, check out some of our available properties, or contact us today. We'd be delighted to help make our favorite city your new hometown.